Voxer Coaching: How to Get the Most Out of Voxer [Guide]
Kat Boogaard
·
November 10, 2022
As a coach, successfully communicating with your clients is one of your biggest and most important responsibilities.
From video calls to emails to text messages to carrier pigeons (okay, we don't necessarily recommend that last one), coaches use various methods and platforms for sharing information with their clients.
One app that coaches frequently turn to for quick and casual messages? Voxer.
Here's what we'll cover in this guide to Voxer coaching:
What is Voxer (and how can you use it for your coaching business)?
Voxer is a push-to-talk (PTT) app. If your eyes glazed over at the sight of that acronym, the easiest way to think of it is like turning your phone or desktop into a walkie-talkie (yes, the same kind you used to communicate with your neighborhood friends as a kid).
When you use Voxer, you push a big, orange button and talk into your phone. If your recipient has the Voxer app open at that same time, they'll hear you talking in real-time. If not, your message will be saved in your chat so that they can listen to it later.
While this type of voice messaging is definitely Voxer's focus, it offers broader communication options than only the walkie-talkie style. In a Voxer chat, you can also send text messages, photos, videos, and even GIFs. 
How do coaches use Voxer? 
Coaches are understandably always on the hunt for easier and more streamlined ways to interact with their clients, which means they've incorporated Voxer into their coaching businesses in a variety of ways:
Use Voxer between your coaching sessions: Coaches who offer real-time sessions with their clients (whether those happen in-person or remotely) use Voxer for quick requests between sessions, like answering a client question or asking for a progress update.

Use Voxer after your coaching engagements: If clients sign on for coaching for a specific length of time, you can supplement your coaching packages with Voxer support. For example, maybe they can reach you on Voxer with questions or sticking points for one month after their coaching engagement ends. 
Use Voxer for group coaching: Voxer isn't just for one-on-one communication — you can easily create a group chat. If you have a group coaching program, you can add your whole cohort to a group chat so everybody can exchange messages, advice, and questions there. 
Use Voxer for office hours: Whether you want to use it as a business development strategy or a way to provide added support for your existing clients, you could set up regular "office hours" on Voxer. These are times when you're available on the app so that people can reach out with questions and expect an immediate response. 
Use Voxer for your live coaching sessions: While it's not the most popular or common use case, it is possible to run your entire coaching session itself through Voxer. It allows for instant back-and-forth communication, so it's somewhat similar to coaching on the phone (without allowing for interruptions). 
What are the benefits of using Voxer for coaching?
Obviously, coaches have found a variety of use cases for Voxer in their businesses. But, why is this app so popular in the coaching community? Well, there are a few reasons:
1. It's easy to use
Even if you don't pride yourself on your tech-savvy, Voxer is pretty painless and straightforward to use. Simply download the app, create an account, and you're ready to go. Plus, the app itself is pretty easy for you (and your clients) to navigate.
2. It enables quick and casual communication
You can probably talk faster than you can type. With Voxer, you can talk directly to a client in real-time (or in a recorded audio message, if they aren't readily available) with the push of a button — no typing required.
3. It allows for deeper connections
Back-and-forth emails can feel a little stiff and impersonal. Being able to interact directly with clients using your voice helps you forge a deeper bond. The same is true if you set up a group chat for your cohort — they have a platform to connect with each other outside of an endless email thread.
4. It maintains your privacy
To interact with your clients, you need to provide your Voxer username. That means you don't need to give out your personal phone number, which can help you maintain better boundaries between your business and your personal life.
How to get started with Voxer coaching
1. Download Voxer and create your account
You can use Voxer as an app on an iPhone or Android or through your browser if you'd prefer to use your computer.
Once you download the app or navigate to Voxer on the web, sign up to create your account. You'll enter some basic information like your full name, email address, and phone number. Then, create a password, customize your username, and you're ready to go.
2. Understand Voxer's features
The best way to get familiar with how Voxer works is to play around with it. Voxer even sets you up with a chat with Voxerbot that you can use to test things out.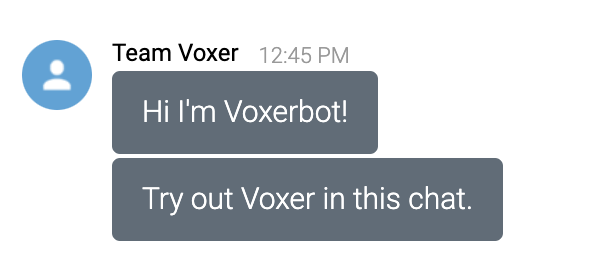 Recording and chatting are pretty intuitive, but here are a few other features to look for:
Star a message so it appears in the starred section of your chats, which is especially useful for messages you want to be able to easily find later.

Save or download any important messages (you'll see the button to do so in the bottom right corner of a voice message). A free Voxer account only shows you 30 days of message history, so make sure to save any messages you know you'll want to come back to after that.

Start a group chat by hitting the button to compose a new message, selecting "group chat," and then adding your contacts.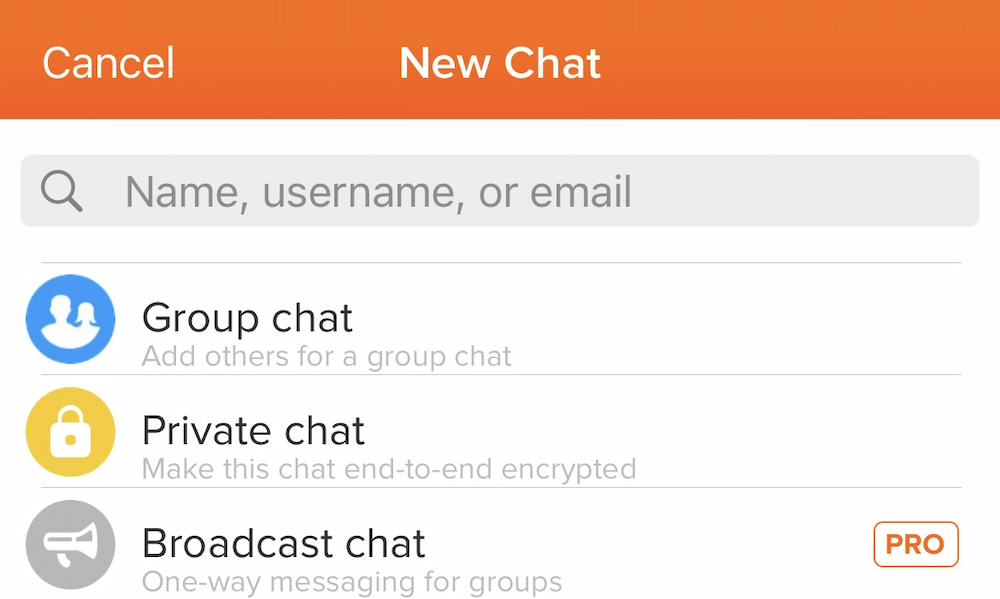 The above features are all available with a free account. But, if you opt for a paid version of Voxer, you'll be able to do even more, like transcribing or recalling messaging and accessing unlimited message history. 
3. Onboard your coaching clients
In order to communicate with your clients, they'll also need to sign up for Voxer. Ask them to create their account and provide them with your username (which you can customize in your profile) so that they can find you and add you as a contact.
You can also share your Voxer profile via email or text message to make it even easier for your clients to find you on the platform. 
4. Set some ground rules
Again, Voxer is pretty straightforward to use. But, beyond the actual features of the platform, you'll also want to establish some ground rules with your clients when using the app. For example:
What will you use Voxer for? Do you intend to use it only for quick questions and updates or are you okay with receiving a 15-minute voice recording from a client?

Can they expect you to be immediately accessible on Voxer at certain times? When?

How quickly will you respond to Voxer messages that arrive while you aren't available?
The instantaneous communication of Voxer can be a good thing, but it can also quickly snowball out of control if you aren't careful to align expectations with your clients upfront. 
What are the drawbacks of Voxer coaching?
Voxer is a popular choice among coaches for obvious reasons — it provides an easy platform for quick and casual conversations.
But with that in mind, it's heavily focused on chat functionality and won't be a fix-all for your client communication. Here are a few Voxer disadvantages to keep in mind (and a better way around them).
It can be hard for clients to find you
Your clients will need you to share your username or Voxer profile in order to be able to easily find you on the platform. They could search for you by name but, especially if you have a common name, they'll run the risk of finding the wrong person.
Similar to Voxer, Clarityflow allows you to swap video, audio, and text messages with your clients in a threaded conversation. But, Clarityflow offers intake pages so that clients can send you messages without jumping through hoops. You can even embed your intake page directly on your website — so there's no searching or head-scratching on your client's end. 
Want to add more value to your coaching packages (without more live calls)? Interact with clients using Clarityflow. Grab your free account here.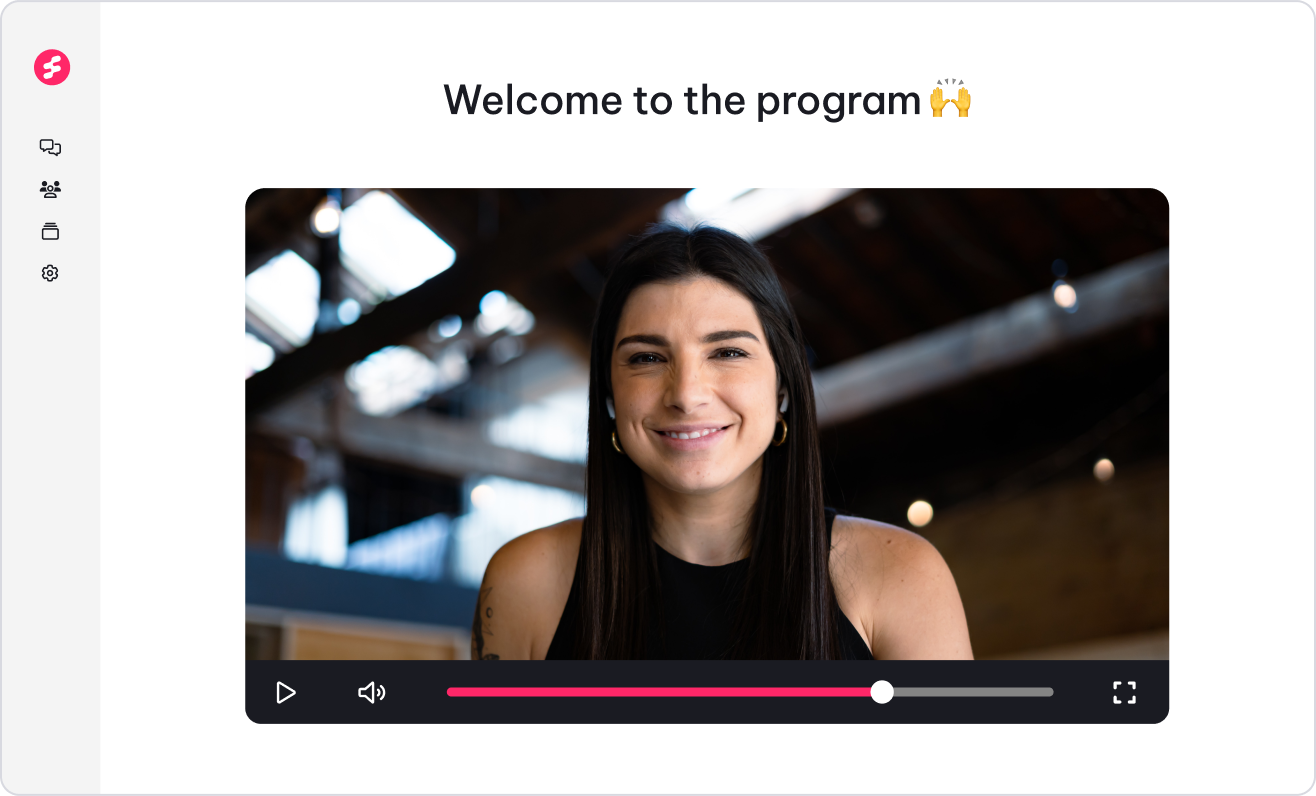 It's easy to become overwhelmed
Particularly as your coaching business grows, you could receive dozens of message notifications from Voxer every day. If all of that pinging and buzzing wasn't enough to make you feel anxious, without threads, it's tough to keep your client conversations organized.
Clarityflow shows your back-and-forth messages in a single thread. And, since it's built for more in-depth asynchronous conversations, you'll have fewer bite-sized messages back and forth — making the whole thread way more digestible.
It doesn't give you a chance to re-do
If your client is in Voxer at the same time as you, they'll hear your voice message exactly as you say it — just like a real walkie-talkie. There's no chance for you to redo or edit. When you say it, it's sent.
Clarityflow allows you to get your message just right. You can edit or even trim out entire parts of your video or audio messages. 
It's clunky to use on your computer
Voxer is built primarily with mobile use in mind, which means it's pretty cumbersome to use in your computer's browser. To get around that, you'll need to have your phone by you day in and day out, which can be distracting.
Clarityflow is made to be used on your computer. So, you can seamlessly and easily send messages back and forth with your clients without needing to be tied to your phone. 
It requires some effort from your clients
You want a smooth and easy client onboarding process. Asking your clients to put in a lot of work to get up and running with your tools can kick off your coaching engagement on a sour note. To use Voxer, they'll need to take the steps of getting the app and creating their account.
They don't need to do anything to use Clarityflow. They can reply to your messages right away — no account creation or download required.
Client communication should be painless
As a coach, you know that clear and consistent communication is crucial to help your clients make progress. And you need the right tools on your side to make that happen.
Fortunately, from Voxer to Clarityflow, there's no shortage of options that will support you in interacting with your clients in meaningful ways—without causing extra stress and frustration for either of you.
After all, you expect your clients to put in hard work to achieve their goals. But communicating with you? That should be the easy part.
Looking for an easy way to communicate with your coaching clients asynchronously? Clarityflow has you covered. Grab your free account here.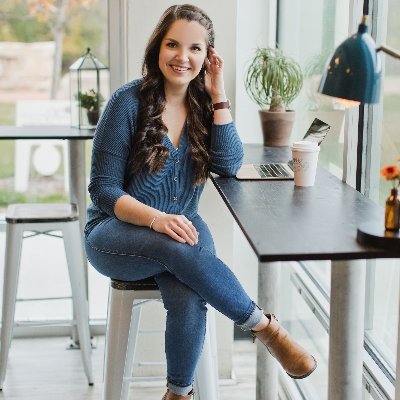 About the author
Writer and coach for freelancers offering tips, guideance and career advice.