Remote coaching: How to deliver client transformations without in-person meetings
Kat Boogaard
·
September 22, 2022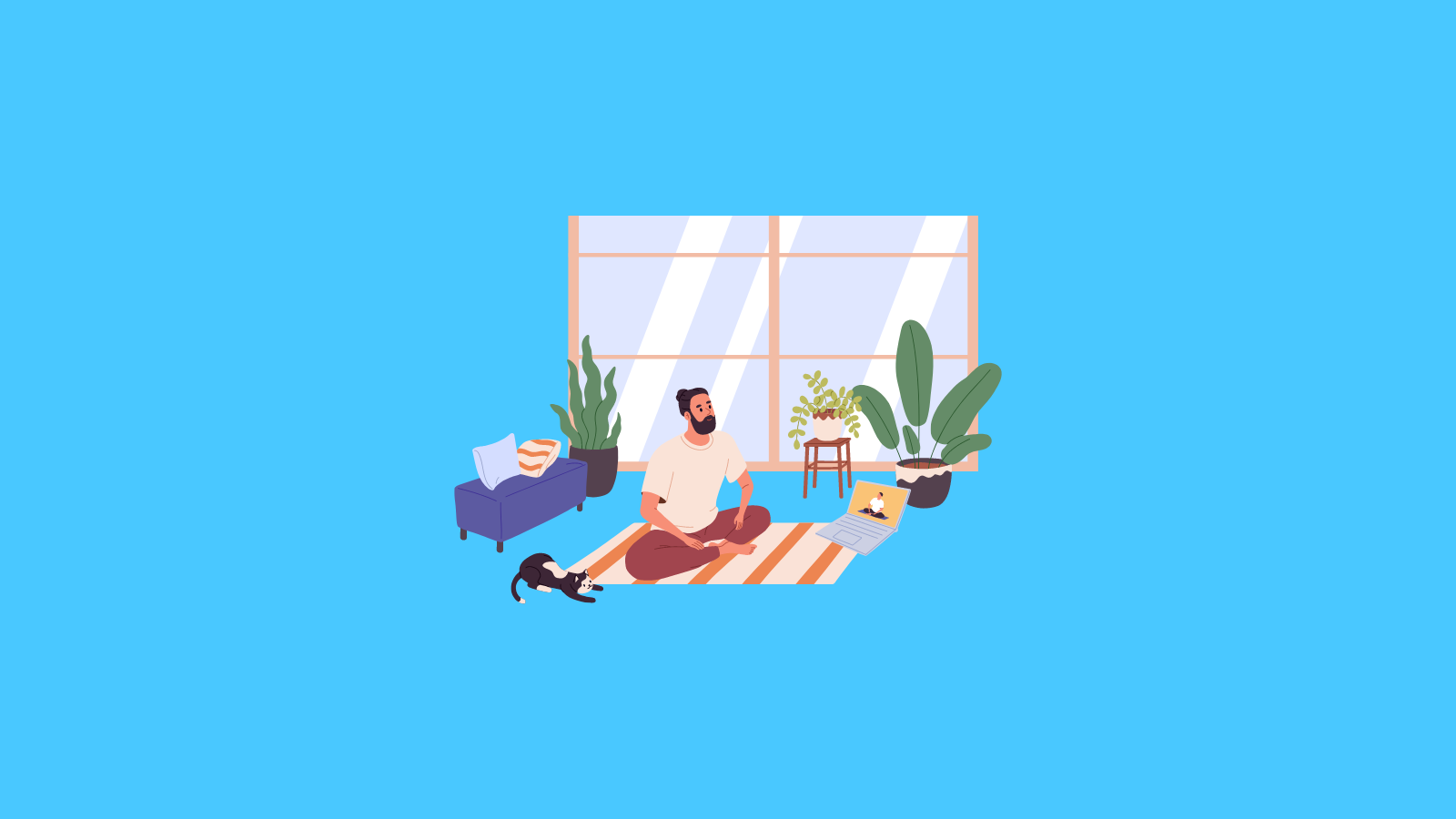 The term "coach" alone probably makes you think about being hands-on. In the trenches. Down and dirty. Working right alongside your clients.
But here's the thing: 
You don't need to be co-located with your coaching clients to have that impact. 
Remote coaching allows you to provide more value, reach new clients, and scale your business.
Do we have your attention?
Here's what we'll cover in this guide: 
What is remote coaching?
Remote coaching shares one key similarity with all other types of coaching:
It still involves working directly with clients to help them achieve their goals.
But the big difference is that remote coaching is done…well, entirely remotely. 
Rather than meeting with coaching clients in person, you can use a combination of digital methods — phone calls, video chats, recorded resources, emails, and more — to guide your clients through your programs.
And it's on the rise! 
A Staggering Shift: The rise of remote coaching
It's no secret that remote work has skyrocketed in recent years, with 59% of U.S. workers working from home all or most of the time — a dramatic increase over the 23% who said the same before the pandemic. 
Coaches certainly aren't immune from that uptick in remote approaches. A study from the International Coaching Federation (ICF) found that 83% of coaches have increased their use of audio/video platforms for coaching in 2021 and 82% say they've decreased their in-person sessions.
It's not a stopgap, either. A separate ICF study found that 63% of coaches disagreed or strongly disagreed that coaching will return to pre-pandemic methods anytime soon. 
It's proof that the coaching landscape is shifting along with the rest of the working world. 
But how can you determine if remote coaching is the right fit for your coaching business? And what do you stand to gain from going the remote route? 
Six big benefits of remote coaching for you and your clients
Bringing your coaching offerings online can be a drastic shift, particularly if you're used to breathing the same air as your clients. 
But, switching to virtual coaching (even just for a few select clients) can be well worth it. So let's take a look at a few of the major advantages: 
Benefits for Coaches
Global business growth: When you aren't limited by location, you can offer your coaching services globally. That provides vast opportunities to expand and scale your coaching business. You can focus on building relationships with anyone, anywhere in the world.

Time savings: No commutes, packing up, or getting yourself "meeting ready." Remote coaching means you can offer your guidance and wisdom from wherever. That means less time spent on travel or other extraneous tasks and more time spent actually investing in your clients.

Calm and consistency: Because remote coaching gives you the flexibility to decide where you want to work – you have more control over the resources available to you. You don't need to skip an exercise or lesson because you forgot to pack the necessary supplies. Everything you need is within arm's reach so that you can deliver more consistent programs. 
Benefits for Clients
Convenience: Remote coaching means less of a time strain for your clients too. They can participate in coaching from their couch, the carpool line, or wherever they can access a device. 

Comfort: Coaching can be nerve-wracking for clients, and people might feel more secure in their own spaces (not to mention the ability to wear sweatpants). Remote coaching allows them to identify an environment where they feel comfortable and confident, so they can get the most out of your coaching program.

Options: While more competition isn't exactly an advantage for you, it's a perk for clients. Remote coaching gives clients more choices for who they can select as a coach. They don't need to look for someone in their immediate geographical area. They can focus on finding the coach that's the best fit for their goals — regardless of location.
The best thing is that remote coaching works for almost any coaching business:
business coaching

health coaching

financial coaching

life coaching

career coaching
Even sports coaches, who you might think would only work in a physical contact environment, can use elements of remote coaching to help their clients achieve their goals. 
Supplementing in-person time with other forms of learning and development works well for almost any coaching business. It's all about the communication channels you create, how you leverage technology to your advantage, and your ability to provide the accountability that most people need to make significant progress.
4 tips to make virtual coaching work for your coaching business
Tip 1: Get set up as a remote coach
For online coaching to work, you need the right technology to support the coaching process.
Map out the ecosystem you'll need to build to help your clients feel supported and for your training and coaching to have the best possible impact.
Think about:
How will you communicate outside of live sessions?

What will you use to hold your live sessions? And where can they watch recordings?

What scheduling tool will you use to help keep track of client appointments?

What supporting resources will you provide, and where can clients access them?

What is the process for onboarding new clients, and what tools do you need to keep them involved and interested?
It doesn't have to be complicated, either.
We recommend a mix of Zoom + Clarityflow to start with. Zoom handles the live sessions, and Clarityflow handles everything else!
Tip 2: Adopt a few new coaching skills
Of course, skill development is an ongoing process for any coach.
But becoming a remote coach means sacrificing the closeness of an in-person meeting. You must ensure your communication methods are tailored to a less tactical approach.
Polish up on your
written communication

camera and video etiquette

teaching from afar, and

virtual accountability
You likely need to learn some new technology too.
Remember, your clients are working remotely, too, so they need tailored support and guidance for working and being coached in that online environment.
Tip 3: Onboard new clients (or transition existing ones) and test the process
Once your systems are set up to support a remote client.
It's time to onboard or transition any new or existing clients to your new program.
Whether that means sharing it with your audience or sending specific emails to clients letting them know you're making changes.
A few things to let them know:
What tech you'll be using and where they can get help with that if necessary

How you'll be holding each session, and what they can expect

Where they can go to interact or connect with you outside of your live sessions

What additional resources you've made available to make this a fantastic experience
A simple email is all this takes. But you can use survey tools, dedicated coaching software, or a branded PDF with all the important details to make it clear to your clients what's next.
Test the process and tweak it as necessary. 
Tip 4: Focus on the client's goals (and amp up your follow-up)
No matter who or how you coach, clients ALL want the same thing; to make progress.
They want the relishable win. The desirable results. The upgrade in their lifestyle.
And it's your job to help them get it.
Now, as a remote coach, the coaching, ultimately, won't change. But how you follow up and get your clients to follow through might need some tweaking so that it's as powerful as it is in person.
Building in the right kind of accountability mechanisms (which takes some self-awareness on the client's part) to combat any negative tendencies they have towards practice and doing the hard work.
We suggest providing a portal for your clients to interact with you and where you can send and receive messages asynchronously. 
Become a remote coach
We know you're interested! 
And if you'd like to learn more about what it takes to get your program up and running, or some risks to look out for, check out these other articles: 
Want to run a successful remote coaching program? Clarityflow has you covered for all of your async messaging. Grab your free account here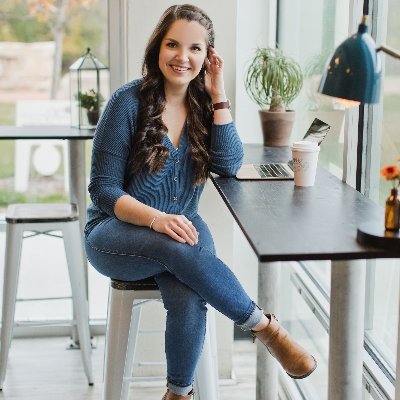 About Kat Boogaard
Writer and coach for freelancers offering tips, guideance and career advice.