ZipMessage is now Clarityflow
Brian Casel
·
March 14, 2023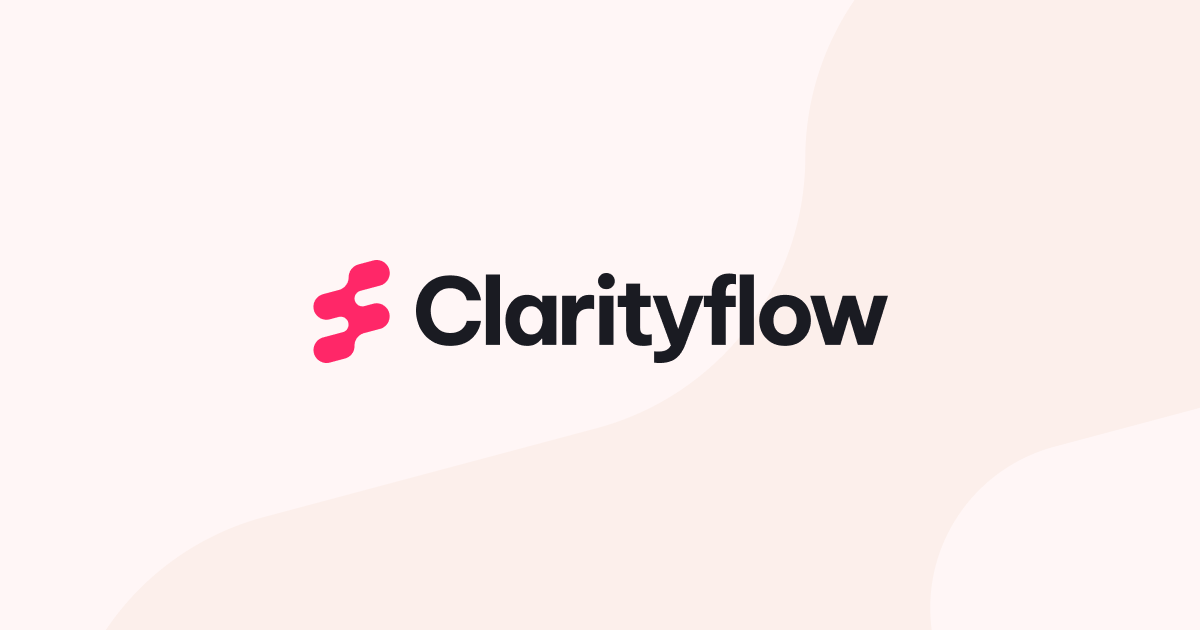 I've got some exciting news to (finally!) share with you…
ZipMessage has changed its name to Clarityflow.
Yep, you heard it right. We've decided to rebrand and the new name is just one of the many changes we're rolling out this year (2023)...
First things first — This here website at clarityflow.com is all new and it lays out our renewed vision for the product and our roadmap.
Here's the rest of the story (and what's changing)…
In the rest of this post, I'll answer some questions you may have:
Why did we change names? And why Clarityflow?

What changes are being made to the product?

Will Clarityflow be priced differently from ZipMessage?

Our domain has changed. How will our customers' URLs be affected?

When are these changes going into effect?
Why change names?
When I started ZipMessage in early 2021, it began with a pretty unusual approach for a new product: It was a feature in search of a use case. The feature? Asynchronous messaging. The use case? There were many right from the get-go:
Remote meetings. Customer support. Sales. Hiring. Education. Podcasting. Audience feedback… But there was one particular use case that stood out: Coaching.
Asynchronous coaching, specifically. Some of our earliest customers were coaches and this trend continued to grow. I soon came to understand just how impactful an async approach to coaching was for them.
Coaches use ZipMessage to communicate asynchronously with clients, helping more clients and scaling their businesses. Async is particularly useful in group coaching, a popular approach among successful coaches who want to help more clients, and can even replace live sessions in some cases.
I learned that our messaging product was just one part of a coach's toolkit. Coaches need seamless integration between their async messaging tool and other aspects of their work, such as onboarding new clients, delivering content and courses, hosting coaching groups, and selling coaching programs. Duct-taping our tool using Zapier left too much friction in the relationship between a coach and their client.
Through countless conversations with coaches, our new mission came clearly into view:
To give coaches and their clients a simple, clean, and powerful way to work together. For coaches, we aim to deliver the essential set of tools they need to build and scale their coaching practice. For clients, our tool should almost be invisible, so that they get the clarity they seek when engaging with their coach.
…Which brings me to our new name :)
Introducing Clarityflow
I chose the name Clarityflow for 2 reasons:
First, I think it speaks to the essence of what's happening when a client engages a coach:
A client hires a coach to gain clarity, enabling them to improve and grow in life or work. And flow speaks to many aspects of the coach-client relationship: Conversational flow, a path to improvement, and the unique benefits of async when it comes to learning, communicating, and working with a coach.
The other reason for changing from ZipMessage to Clarityflow is strategic:
We want to present ourselves as something different from where we began. Yes, async conversations are still at the core of our product, but we don't want to be perceived as just a messaging app. We're evolving into a much more capable software platform to power a coach's business.
Plus, we were able to get the domain, clarityflow.com ;)
How Clarityflow builds on ZipMessage
In regards to the product, let me be clear:
We're not rebuilding the product from scratch.

Everything you can do with ZipMessage today will continue in Clarityflow.
Think of this as a continuation and evolution of our product, from the foundation that started with ZipMessage, into a fully realized product vision with Clarityflow.
This vision for the product brings together the 4 key components that power a coach's business:
Conversations

Coaching Programs

Group Spaces

Payments
The first piece—conversations—is where we began with ZipMessage. Conversations are the building blocks of the coach-client relationship and we intend to keep it that way.
Our conversations-first approach is unlocking a truly unique—and I believe a far superior—approach to solving the other areas of how a coach's business actually operates.
Here are a few examples:
Coaches often keep a library of reusable content such as video lessons, mental models, frameworks, and assessments. In Clarityflow, a coach can be in conversation with a client and hand-select the most relevant items from their library, all within the same conversational flow.
Coaches offer personalized guidance alongside courses. Rather than sending clients to a separate website to access a course or to ask questions, Clarityflow seamlessly combines courses and conversations. Clients can enroll in a personalized course and ask questions, all in the same conversational flow.
Coaches host groups, run cohorts and offer community. Instead of directing clients to a separate forum or chatroom (which can be clunky at best and a ghost town at worst), Clarityflow allows you to bring client groups together in a branded area where all their conversations for this group or cohort can take place.
Coaches handle payments from clients and grant access accordingly. Some coaches manually invoice their clients, while others sell through one tool but end up inviting their clients to access it through multiple other tools, causing confusion. Clarityflow simplifies this process tremendously by allowing you to take payments directly in the conversational flow. You can sell subscriptions that grant clients access to conversations or a coaching group.
Some aspects of the product vision for Clarityflow are still in the works. If you've been following our progress lately, you've seen us shipping new features, piece by piece, and that will continue throughout 2023.
But so much of our vision is already in the product now and ready to put to use!
Changing domains & mapping your own domain
Our marketing site has changed from zipmessage.com to clarityflow.com and is now fully redirected.
More importantly—the domains and URLs for customer accounts are transitioning from zipmessage.com/account-name to account-name.clarityflow.com.
As of now, you can start using this new URL structure, even if you've previously signed up on zipmessage.com. Your ZipMessage login will work when you log in on app.clarityflow.com/login.
And don't worry—if you have links to conversations that were previously shared using zipmessage.com URLs, those will continue to work throughout the year of 2023.
We're also launching the ability to map your own domain to your Clarityflow account (yourdomain.com). Your clients want access to you and your coaching programs, so we want to give you all the tools possible to fully brand your clients' experience with you. Mapping your own domain is a big part of that.
We're just getting started!
Our first 2 years as ZipMessage got us off to a great start. But I couldn't be more excited to see our product and vision fully come into its own as Clarityflow.
We're only getting started…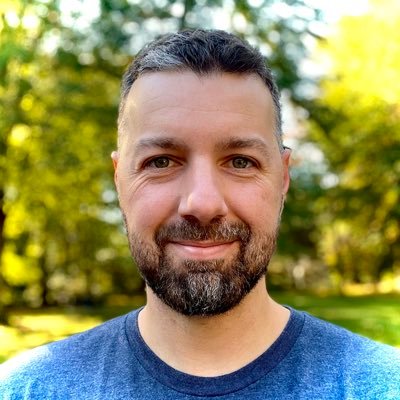 About Brian Casel
Product designer and founder of Clarityflow. Writer and entrepreneur who coaches fellow entrepreneurs on starting and sustaining businesses in software and services.
Clarityflow blog
---
Release notes and company news the folks who make Clarityflow.
Coaching guides
---
Our library of guides to help coaches start, grow and scale a coaching business.
Explore our guides
There's more here...
---
We share more of our work, exclusive behind-the-scenes stuff, and more on these channels: