Group enrollments, connecting courses to communities, and more...
Brian Casel
·
October 26, 2023
Since we've launched our Programs feature (for running courses) and our Spaces feature (for hosting groups) in Clarityflow, we've had a ton of wonderful feedback.
Today, we've shipped multiple improvements to the way you can use Programs and Spaces. In short:
Now it's easy to offer a course + access to a community, by "connecting" a Program and a Space.

Now you can enroll groups of students together to the same course enrollment so that they can share the same learning path and discussion flow.

When starting a conversation in a group space, now you can instantly invite all members of the space into that conversation with a single click.
Let's dive into each of these in more detail:
Connect a Program & a Space
Here are some cases where you'd want to form a connection between a Program and a Space:
You want every enrollee in your course to also get access to a group cohort or community.

You want to allow members of a group or community enroll themselves in a course, by displaying a call-to-action inside the space for members to click to enroll.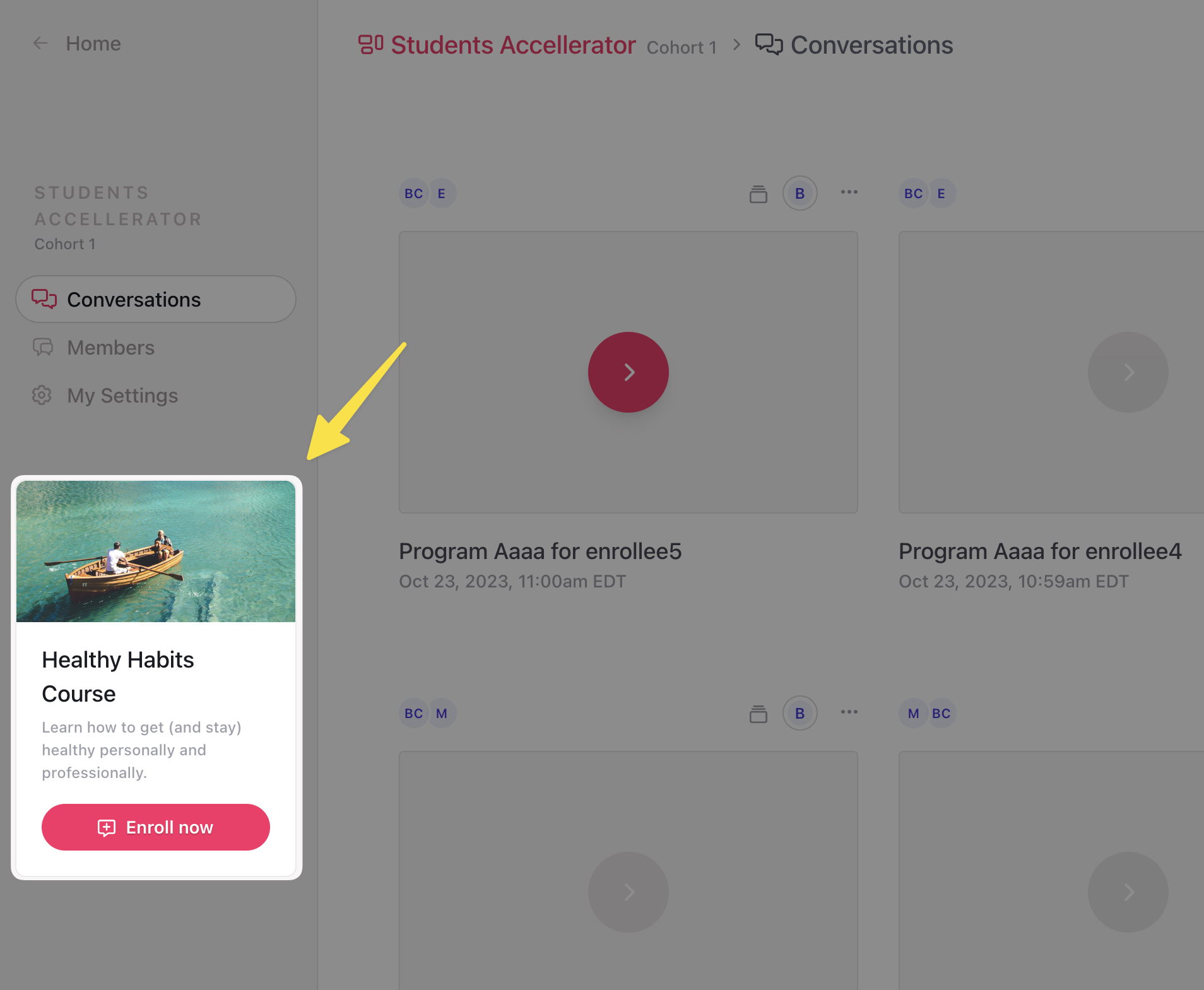 Both are possible by creating connections between your programs and spaces!
Group Enrollments in Programs
The way Programs work in Clarityflow is a bit unique from other course platforms:
When a student is enrolled in a program (typically a program is a course), then that student gets their own private instance of the program. Basically, it creates a new conversation in Clarityflow, pre-loaded with all of the content from the program. That way, the student can go through all of the content and ask you questions all in one place.
Sometimes, instead of each student getting their own private instance of a program, you want a group of students (or clients) to go through the same program together, in one shared program enrollment. Now that's possible.
When you start an enrollment, we now give you 3 options: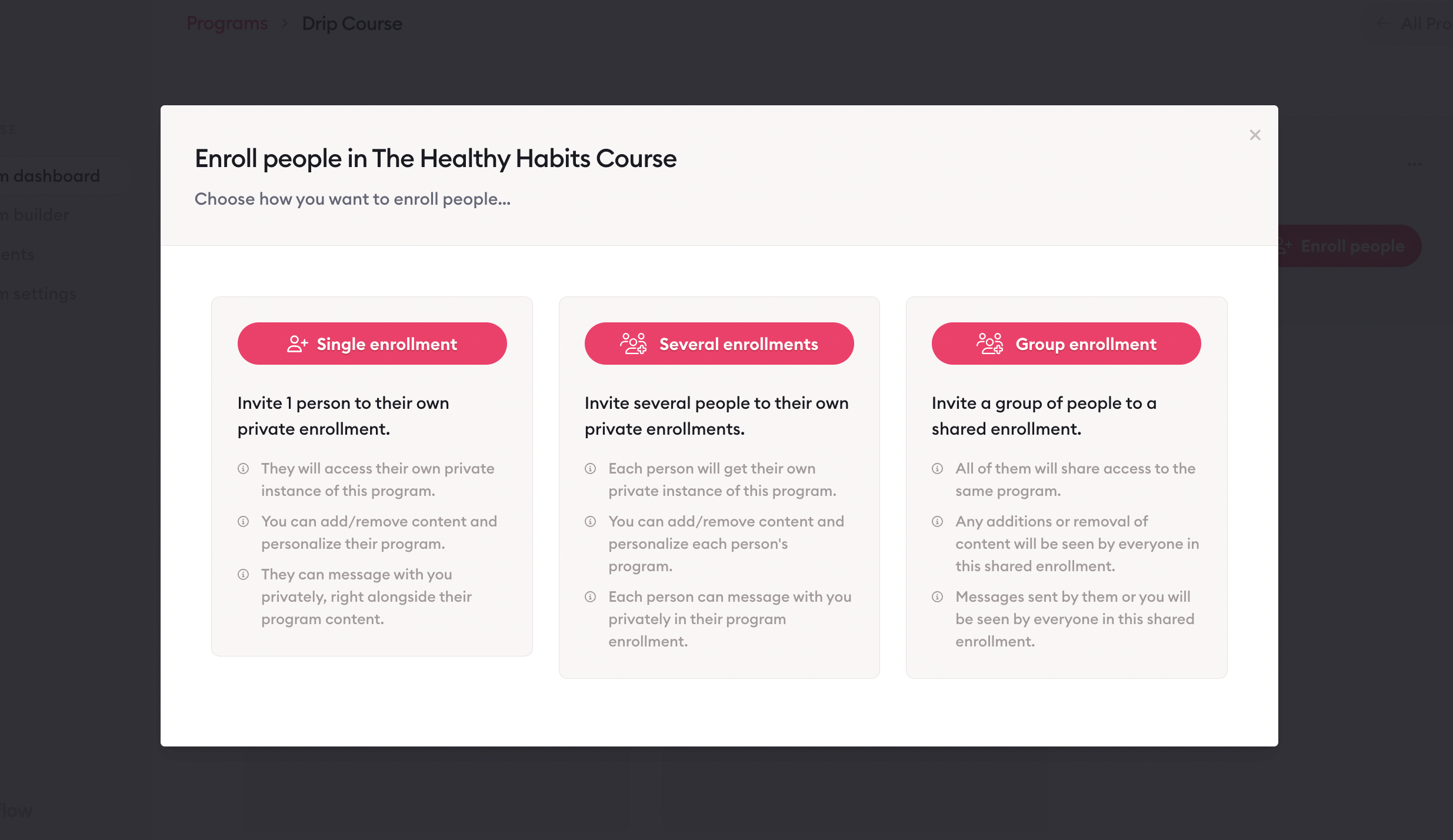 Single enrollment — The classic way of enrolling individual students to their own private instance of a course, by giving them their own pivate 1-to-1 course/conversation.

Several enrollments — This is a shortcut to starting a batch of invitations, which will enroll multiple people to their own private single enrollments.

Group enrollments — This enrolls a group of students into a shared program enrollment, where everyone shares the same program content and can see eachother's messages in the discussion.
Inviting all space members to a conversation
We've made it easier to start conversations and invite all members in a group space into the conversation with 1 click.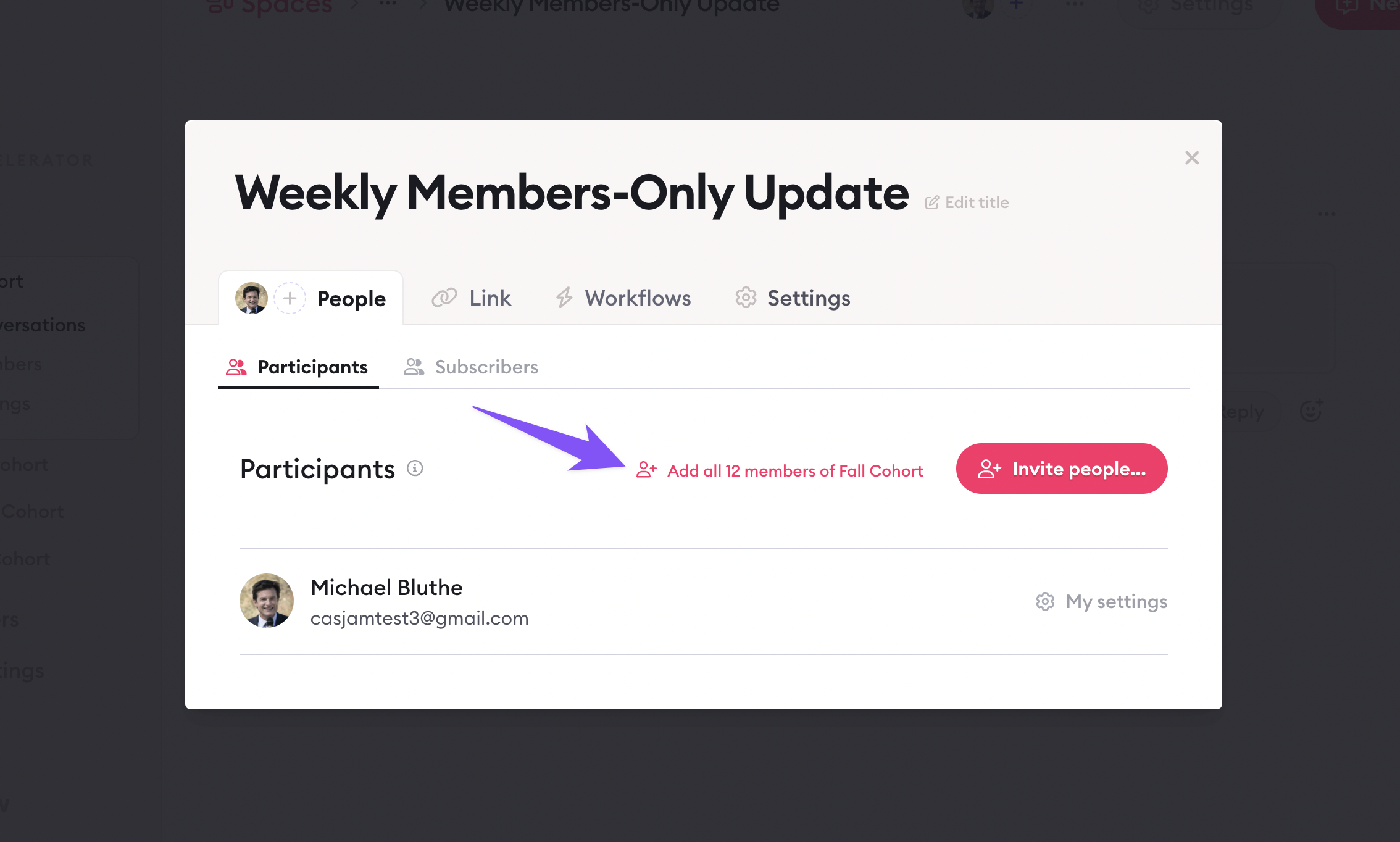 One more thing...
When you're in a conversation, we've made it easier to re-invite participants back into the conversation by sending them an email invite or getting their personalized invite link.
By giving each member their own personalized invite link, it helps identify the member when they return to the conversation (reducing friction and bypassing their need to log in to reply, unless of course, the conversation is set to require logins to view).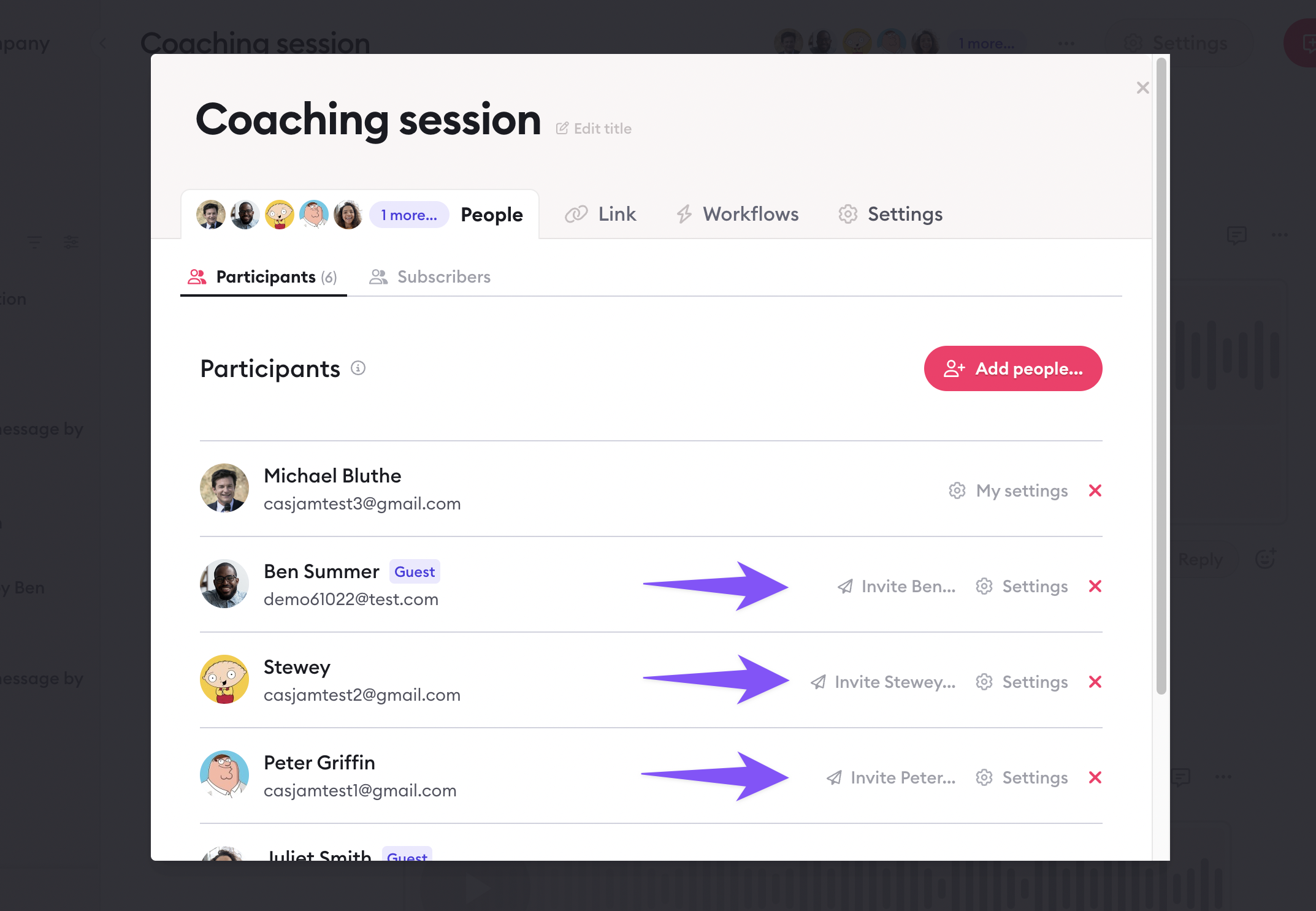 That's all for now! We're always improving Clarityflow to make it the perfect tool for running a coaching business. Keep sharing your feedback and use cases!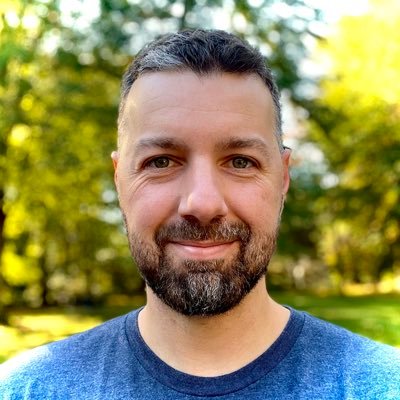 About Brian Casel
Product designer and founder of Clarityflow. Writer and entrepreneur who coaches fellow entrepreneurs on starting and sustaining businesses in software and services.
Clarityflow blog
---
Release notes and company news the folks who make Clarityflow.
Coaching guides
---
Our library of guides to help coaches start, grow and scale a coaching business.
Explore our guides
There's more here...
---
We share more of our work, exclusive behind-the-scenes stuff, and more on these channels: