Announcing Clarityflow apps for iOS and Android
Brian Casel
·
July 7, 2023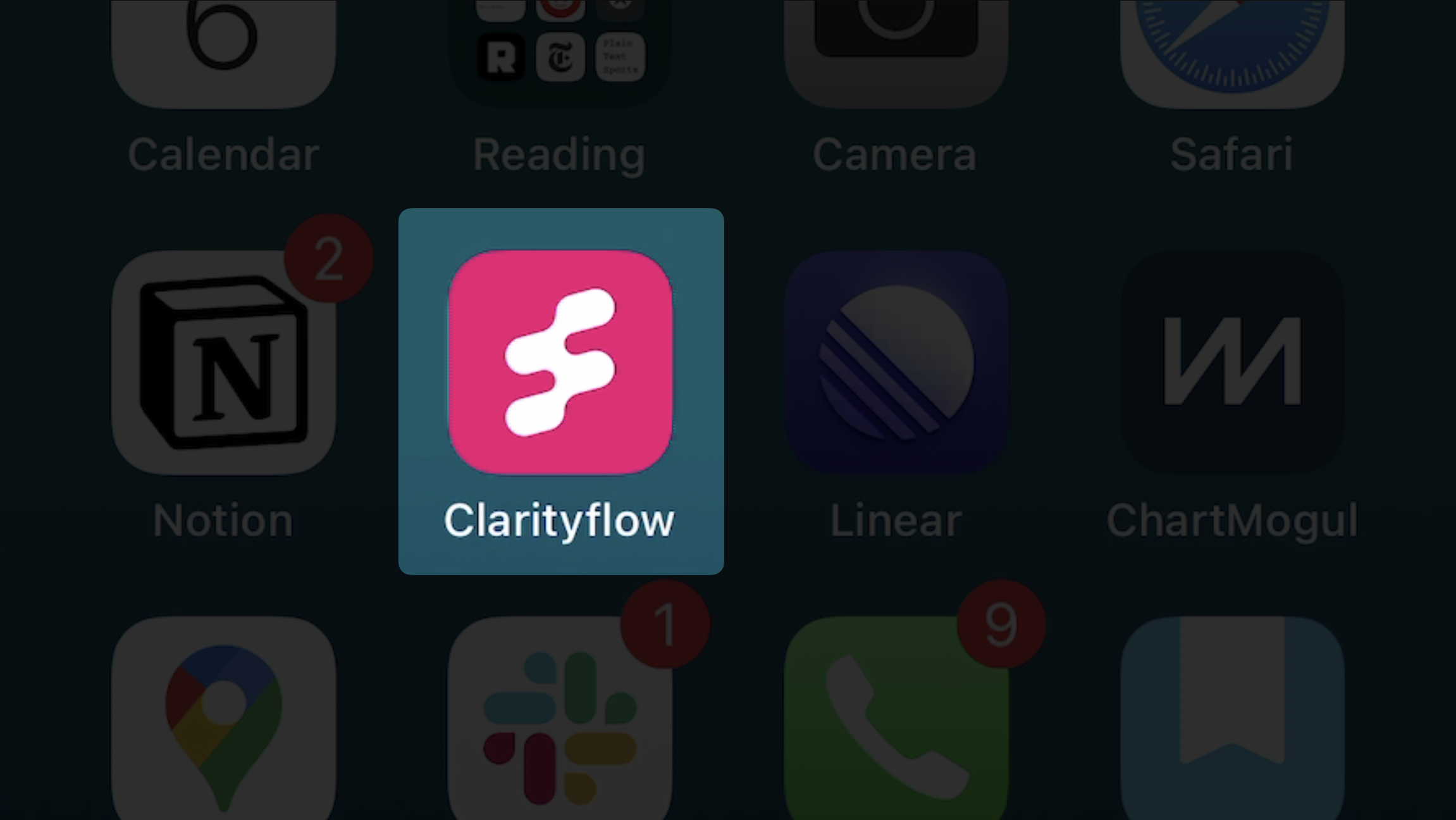 Today we've launched our official Clarityflow app for iOS (iPhone, iPad) and Android! This brings the mobile experience of Clarityflow to a whole new level.
Our small team worked hard over the past 3 months to bring the Clarityflow experience to native mobile apps for iOS and Android.
We've had our development build installed on our phones for the past few weeks and it truly does make using Clarityflow on a daily basis—from anywhere—a much improved experience!
Why build an app?
A priority since day one has been to make our web app fully useable and optimized for mobile web browsers. And that worked fairly well (and still does!).
But the requests for a dedicated native mobile app kept pouring in. And since our renewed focus on making Clarityflow great for coaches and their clients, it became even more clear that at much, (if not most), async messaging actually happens on mobile devices.
Still—since our web app has been used on mobile, I took a lot of time to fully understand why a native app is in such high demand with our customers.
I learned it comes down to these key things:
A smoother, faster, and more reliable recording experience

Ability to record voice-only messages

Mobile push notifications.
So we decided that these would be the key areas our new mobile app would solve.
A better mobile recorder
Objective #1: Make recording using our mobile app far better than recording on a mobile web browser.
✅ Check.
You see, on the mobile web browser, our recording capabilities are somewhat limited compared to recording on desktop browsers. Uploading recordings is slower, and mobile browsers don't support all of the browser tech that we use on desktop.
Our new mobile app solves this in a few key ways:
We're able to upload your recording in the background while you're still recording, making the mobile uploading process much faster than before.

We can leverage your device's camera, mic, and native tech that we weren't able to with the browser alone.

If your connection drops while uploading, we save your recording locally to your device so that you can easily recover it and finish sending your message. This wasn't possible before.
We made sure to include all of the key functionality our users expect in the mobile app recording experience:
Camera and mic recordings

Mic-only recordings (more on this below)

Text messages

Save messages as drafts

Edit and trim your recording

Send template-based messages from your Clarityflow library

Upload recordings from your device's camera library
Voice-only messaging on mobile
This was an area that was particularly clumbsy in our browser-based mobile recording experience of before. Most mobile browsers simply didn't offer an option to record using audio only. So we directed users to record a voice memo and then find and upload that file. It was a multi-step process. Not ideal.
Our new mobile apps have a first-class mic-only recording option where you can record and send messages using just your voice (no camera).
It works great!
And the audio-only messages upload in an instant too—even on slower connections.
Mobile push notifications
Email notifications have been a key part of the communication experience on Clarityflow.
Now, with our new mobile app, we've extended our notifications to include mobile push alerts. They work great!
Of course, it's important that you have the option to choose exactly which notifications you receive, and when, and how—or the ability to turn them off altogether.
So for every notification type, you can choose to turn them on for email and/or mobile push. Both or neither. We still collect all of your notifications for you in your in-app notifications menu too.
These are the events you can receive a notification for:
When someone posts a new reply to a conversation

When someone has viewed your message
Our client onboarding system can also notify you when your client has completed their onboarding, but this notification is email-only, for now.
Can you do everything else on mobile?
For the most part, yes! With the exception of the new mobile recorder, everything else you see will look and feel just like the web app–because we're actually serving it directly in the app.
That means you can access all of your conversations, play back messages, manage community spaces, programs, client onboardings, automation workflows, and all the rest—all inside your Clarityflow mobile app. These features didn't need special mobile treatment since they worked seamlessly already.
We've focused our mobile app efforts on the areas where we could truly deliver a better experience—recording and notifications.
I'm excited for you to try it!
Oh yeah — It's free to use for both you and your clients :)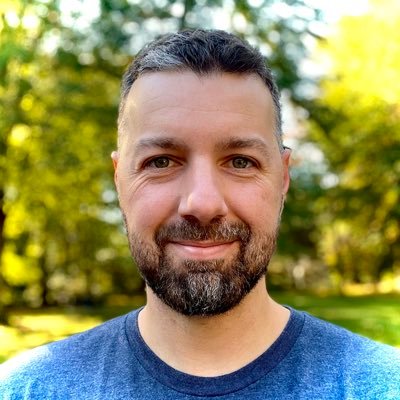 About Brian Casel
Product designer and founder of Clarityflow. Writer and entrepreneur who coaches fellow entrepreneurs on starting and sustaining businesses in software and services.
Clarityflow blog
---
Release notes and company news the folks who make Clarityflow.
Coaching guides
---
Our library of guides to help coaches start, grow and scale a coaching business.
Explore our guides
There's more here...
---
We share more of our work, exclusive behind-the-scenes stuff, and more on these channels: