The new Conversation Sidebar
Brian Casel
·
June 13, 2023
Before I share the story behind the all-new conversation sidebar, why don't I just show it to you? Have a look 👀
One of the beautiful things about async conversations is that they can keep running—indefinitely—and build up lots of messages and threads over time. This conversational layout been one of the core ideas in our Clarityflow product since day one!
How can you quickly and easily find the specific message or reply, if it happened 3 or 10 or 25 messages ago?
Introducing the Conversation Sidebar
Today we launched the new Conversation Sidebar, to make navigating these long conversations easier for everyone!
It's much more than just a simple list of links. Here's a rundown of everything we wrapped up into this nifty little feature:
Links to each message—along with threads and their sub-messages—within your async conversation. Click any link to scroll right down to that message.

Filter your messages to show only those you haven't seen yet.

See exactly which messages and threaded messages are unseen (they have a blue dot).

Give each message or thread a custom title, making it easy to see which message is which at a glance.

See which messages are drafts, internal messages, or public messages visible to everyone.

Reorder your messages top-to-bottom or bottom-to-top.

Minimize your conversation sidebar to keep things clean and tidy.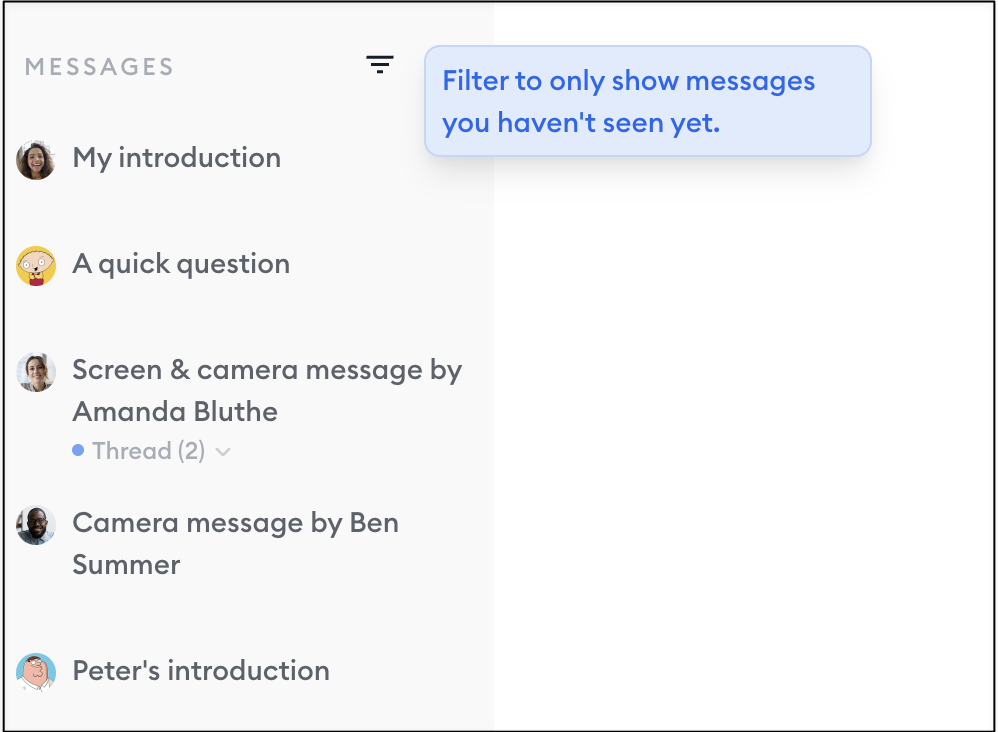 A sign of things to come...
The Conversation Sidebar was introduced this week for another reason (besides making your conversations easier to navigate)...
It will form a key structural element once we introduce our upcoming Programs feature. Think: Online courses, lessons, modules—combined with personalized conversations between the instructor/coach and student, all together in one place.
The sidebar navigation will be a key element to help students navigate their programs and other "pre-built" content. As we roll the Programs feature out, we'll be adding more customizeabilty to the sidebar shown on your programs (a.k.a. conversations).
One more thing 🤖...
You know those custom message titles that you can apply with one click in the new sidebar (or on any message)?
What if we make those custom titles write themselves, and automatically summarize the topic of the message? 🤯
That just might be the first taste of AI we introduce in Clarityflow in the near future...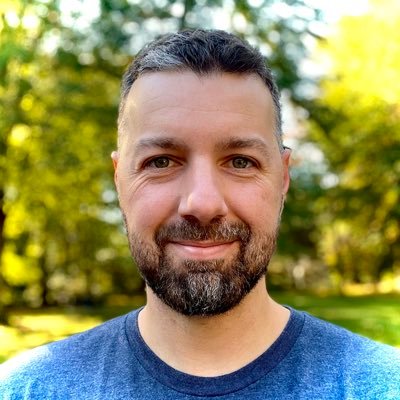 About Brian Casel
Product designer and founder of Clarityflow. Writer and entrepreneur who coaches fellow entrepreneurs on starting and sustaining businesses in software and services.
Clarityflow blog
---
Release notes and company news the folks who make Clarityflow.
Coaching guides
---
Our library of guides to help coaches start, grow and scale a coaching business.
Explore our guides
There's more here...
---
We share more of our work, exclusive behind-the-scenes stuff, and more on these channels: